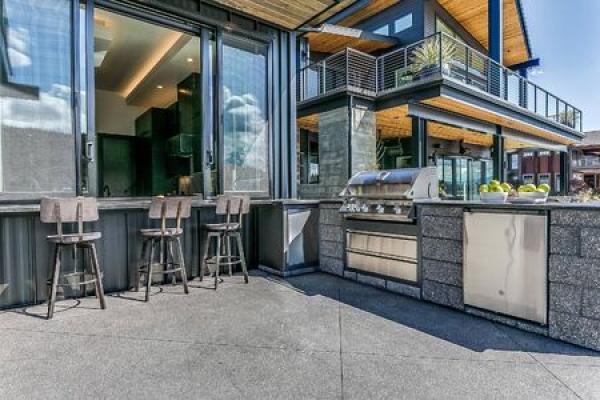 Outdoor kitchens have become increasingly popular across the United States in recent years. They tend to be a great way to extend your space, host company, and expand the variety of cuisine you're able to make at home. This is especially true in climates where it's warm most of the year.
If you're going to have an outdoor kitchen, you're going to need some countertops as well. But the material you use inside your home may not hold up to the elements as well outside. So, you'll need a material that will. One potential option is porcelain. Here's why:
It's Durable
Porcelain is one of the strongest materials on the market, even more so than granite, so you're unlikely to ever have to deal with chips and cracks. It's also stain and etch resistant, so you don't have to worry too much about precipitation affecting the material. Perhaps most importantly, porcelain isn't affected by freezing cold or blisteringly hot temperatures. So, regardless of what the weather is like for any stretch, your porcelain countertop will come out of the other side just fine.
The Appearance
The right countertop can't just be functional – it has to fit with the style of your outdoor kitchen. That won't be a problem when you choose a porcelain countertop. It doesn't just have one appearance or a large number of variations of an appearance. As an engineered stone, it can be made to look any way you want. You can choose from any variety of patterns, colors, and designs. No matter what your taste or preference, there will be a countertop that works for you.
Easy to Clean
Twice the number of kitchens sounds like twice the time spent cleaning, right? Not when you choose porcelain as a countertop material. Since it's non-porous, there's no reason you have to clean up messes right away. You also don't have to regularly reseal it. Porcelain has a hygienic surface that is easy to clean with soap and water.
If you're in the market for a porcelain kitchen countertop, MC Granite is the place to call. Our professional staff will help you find the perfect porcelain countertop material for your home's outdoor kitchen. Give us a call today at 706-400-6610 to get started.