---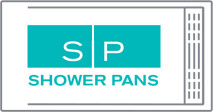 MC Granite Countertops has now begun to distribute Shower Pan's to accommodate our customers' bathroom remodeling needs. These exclusive shower pans are shipped from Spain. For more information, please visit www.showerpanliners.com.
---
EXPERIENCE
With 15 years experience in residential granite, marble, quartz and quartzite countertop sales, template, fabrication and installation, MC Granite Countertops is committed to providing our customers with excellence in every aspect of their remodel project. Our goal, from start to finish, is to maintain professionalism which creates a pleasant experience for our customers, no matter the project size or budget.
---
WORKMANSHIP
MC Granite Countertops works with only the finest quality tools and materials. From template to installation, we are devoted to quality workmanship and professionalism. Our promise of quality is backed by our 100 % warranty on materials and workmanship.
---
DEDICATION
MC Granite Countertops is dedicated to furnishing the best customer service possible. We realize our customers are the foundation of our business and we are proud to provide potential customers with referrals from previous customers.
---
MC GRANITE IN THE COMMUNITY

100% of your donation will benefit St. Jude Children's Research Hospital. MC Granite Countertops will match your individual donation up to $10 per customer.