Contact Us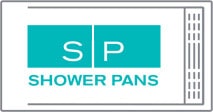 MC Granite Countertops has now begun to distribute Shower Pan's to accommodate our customers' bathroom remodeling needs. These exclusive shower pans are shipped from Spain. For more information, please visit www.showerpanliners.com.
MC Granite of Kennesaw, GA
2143 Moon Station Dr NW
Kennesaw, GA 30144
770-833-8075
| | | |
1244 Windy Ridge Rd
Blue Ridge, GA 30513
706-400-6610
| | | |
100% of your donation will benefit St. Jude Children's Research Hospital. MC Granite Countertops will match your individual donation up to $10 per customer.