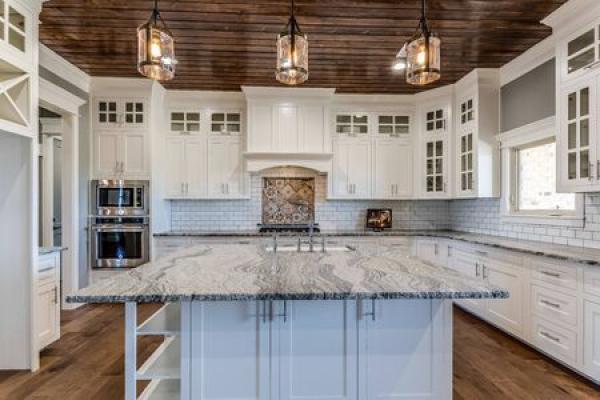 Kitchen countertops are one of the most important investments you make in a home. Whether you're building a new home or just replacing the countertops in an existing one, you have an important decision on your hands. There are a number of factors you should consider when choosing a material for your kitchen countertop. Here are just a few of them:
How Will You Use Them?
It's important to choose a material that works for your lifestyle, as not everyone uses their kitchen the same way. First, it's important to consider how often you will use your kitchen. Do you anticipate there being a lot of spills? Do you have children? These are all important questions as some countertop materials are more prone to chipping and cracking, while others are more porous and, thus, more prone to stains. Someone who uses their kitchen lightly might not have a problem choosing a fragile countertop, but a large family that cooks a lot should probably pick a durable material.
Future Maintenance
No one wants to think about maintenance on a product when it's still brand new, but countertops are a long-term investment. Eventually they will need some form of maintenance so it's best to think about that ahead of time. Some materials, such as granite, need to be re-sealed occasionally to maintain their appearance. Meanwhile, materials like quartz do not require much upkeep at all.
Appearance
Of course, function is the most important thing, you're going to have to look at your countertop just about every day so it's vital to pick something you like. And it's not just about choosing a material that catches your eye. You have to consider how it fits with the layout and aesthetic of your home.
Cost
Of course, you can't buy a countertop material that you can't afford. Beyond just the up-front cost, consider how much maintenance will be required and how long such a material is expected to last.
Whatever countertop material you decide on, MC Granite can help you find the perfect match for your home. We've installed more than 100,000 kitchen countertops across Georgia, and we'd love for your home or business to be next. Contact us today to learn more about how we can help you.