Thank you for choosing MC Granite for upcoming countertop project. One of our Sales Specialists will contact you within 1 business day. We know there are other companies to choose from, here are a few reasons to choose MC Granite.
Why MC Granite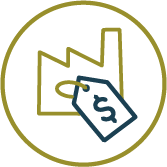 Factory Direct Pricing
We import granite, marble, quartzite, quartz & soapstone from quarries all over the world. Our Atlanta area showrooms have over 5,000 slabs and 450+ colors to choose from. We carry the trendiest and most sought after stone color options in the design world. By cutting out the middle man we are able to offer our customers unbeatable factory direct prices.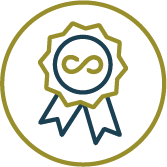 Lifetime Warranty
Unlike other granite countertop companies, when you work with MC Granite Countertops LLC, you will receive a 100% Lifetime Warranty against defects in material or workmanship excluding normal wear and tear MC Granite Countertops in its sole discretion, will either repair or replace any material that appears to be defective.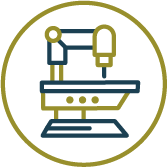 State of the Art Machinery
Our investment into state of the art computerized machinery ensures that our clients receive stone with the highest quality finish. Using the most advanced digital machinery to measure and cut allows MC Granite to fabricate precise edge profiles and finishes. We finish all surfaces in house, choose from a leathered, honed or polished look.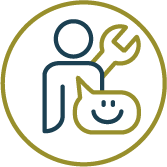 Customer Service
MC Granite Countertops is dedicated to excellence. When you choose MC Granite Countertops, you are choosing to receive superior customer service, phenomenal craftsmanship, and the highest quality material in the industry. We are dedicated to providing the best possible experience you could imagine, and help make the sometimes stressful process of home renovation as easy as possible. MC Granite Countertops employs an expert staff, which will help guide you through every step of your project and help you feel completely at ease.