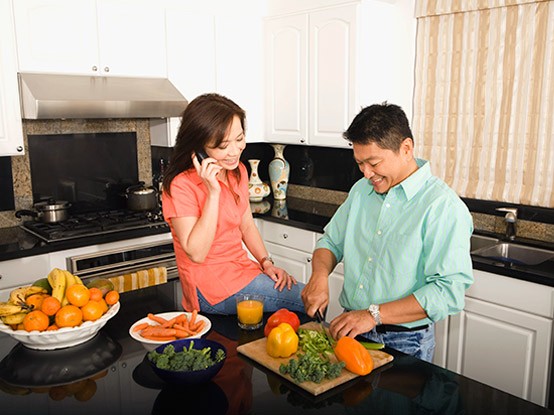 Granite is an ancient material used since classic Egyptian times to build pyramids and continues being today a natural stone choice for kitchen and bathroom designs. It has been valued throughout time for its beauty and durability. The most powerful thing leaders do is create environments where people love coming to stay as you may find in MC Granite Countertops Warehouse. Besides being durable, granite is one of the most elegant materials that can be used for kitchens, bathrooms, edge profiles, sinks, fireplaces and much more.
Granite gives you many design options since it is made up of many different types of crystals; the color of granite varies quite a bit depending on the crystal that makes up the majority of a given piece of stone. White, gray, black, pink and orange are the most common colors. Occasionally greens, browns and blues make an appearance as well.
With natural stone you're able to bring the outdoors inside naturally. While other countertops are processed, it's delivered to your kitchen straight from the earth itself. No other materials or chemicals are added to the slab. It's a nature's gift for you and your home.
Granite is one of the most durable countertops you can purchase. Not only is it beautiful to look at but it acts as a functional surface that you can count on for years to come. The stone so many have come to appreciate is an igneous rock with a holocrystalline structure. That means that the crystals that make up the stone don't fully develop, instead, they grow into each other. This unique interlocking crystal structure makes granite extremely durable. Don't forget to get a chance to know the best material choice and make your family happy.