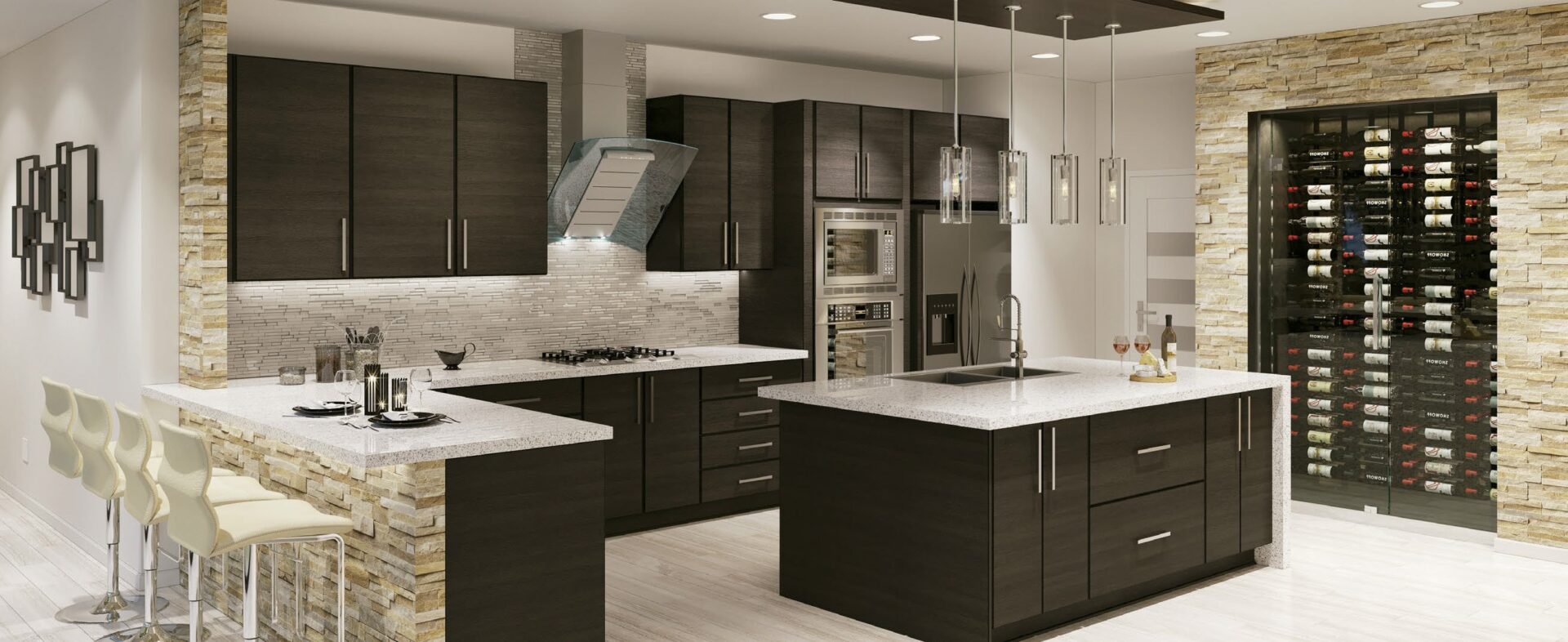 CABINET OPTIONS
Custom Cabinet Installation Contractors
When you're building a new kitchen or remodeling an existing
bathroom, one of the most important decisions you'll have to make is
which cabinets to install. The custom cabinet contractors from MC
Granite Countertops can help you choose the right cabinets for any
kitchen or bathroom space. We'll also provide you with the Atlanta,
GA discounted cabinet services you need to put your new cabinets
into place. From affordable kitchen cabinet installation to low cost
bathroom cabinet installation, we'll make sure your kitchen or
bathroom looks its absolute best by adding beautiful cabinetry.
Affordable Kitchen Cabinet Installation
For years, MC Granite Countertops has been helping homeowners and
builders install gorgeous countertops inside of custom kitchens. We've
also expanded our services in order to provide affordable kitchen
cabinet installation in Atlanta, GA and the surrounding areas. You can
choose a wide range of kitchen cabinets and trust our custom cabinet
contractors to install them properly. We carry cabinets made using a
variety of woods and guarantee they'll last for a long time once you
have them installed in your kitchen.
Low Cost Bathroom Cabinet Installation
Outside of performing affordable kitchen cabinet installation, the
custom cabinet contractors from MC Granite Countertops are also
qualified to perform low cost bathroom cabinet installation in and
around Atlanta, GA. It doesn't matter if you need one small cabinet
installed in a remodeled bathroom or several cabinets designed to
provide more storage space. When you turn to us for our discounted
cabinet services, we'll ensure you find the best cabinets possible for
your bathroom.